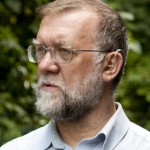 Hello Everyone
There are times when I know what the person I am talking with is thinking when it comes to the Mill. They look at you askance as you describe the counselling, the water wheel, the vegetables, the wood management and so on and so on.  They are summing the place up (and me) wondering if we are mad. "Are we a counselling agency or a green energy exampler? A potential vineyard or an educational establishment?  What is the connection between all these disparate activities and wouldn't it make more sense to concentrate on only one of them?"
One thing it isn't is 'The Good Life'. The raison d'être is not self sufficiency but there is a very strong element in it.  Rather it is a matter of helping, teaching about and showing how to go a long way to standing on your own two feet.  Of course it is hard work and not very lucrative, but that is a consequence of putting one's money where one's mouth is. So we are not connected to the National Grid neither do we want to be.  We could be self sufficient in heating and power but are not, although we go a long way towards it.  We have reduced our carbon footprint considerably but there is no such thing as free electricity and costs per kilowatt are about the same as everyone else's. The woods are managed and we heat the Mill at the same time.  The counselling not only enables people to sort out their issues of that time but prepare them to face future challenges and problems.  It teaches Clients how to sort out things for themselves and to stand on their own two feet – not isolation but contributing participation with everyone else.
So mad? Visionary?  Ecologically and socially sensitive?  Your decision.
The usual updates are there. Planting by the Moon and Astrology for Healers and Therapists.
We also have an article contributed by Michelle about Art Therapy
Have a good month
blessings
John