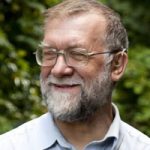 Hello Everyone
I wrote last month about our yearly 'hydro-hiccough' with the hydro system. Well with the title of this post you can guess what took place.  No, not one but two further hiccoughs to sort out.  A bearing in the gearbox disintegrated and the bits churned up the cogs and wheels.  That took over three weeks to sort out – and I am still waiting for the bill.  Then blow me last Sunday evening the inverter packed up.
All of those woes were concerning the hydro-system directly but I must admit that I am perplexed, for not only has the gearbox played up, the alternator blown everything and now the inverter has packed up but two standby generators also packed up over the three weeks. What has been going on?   Approaching Halloween perhaps??
It hasn't just been concerning electrical power either, for there have been many other instances of people getting hurt, or problems suddenly developing and other machinery going wrong. It has been said that perhaps this is a result of ill wishing coming our way but it doesn't have the same signature as past similar situations.  However we took measures anyhow, just to be on the safe side!!  So do you know of anybody who has got their fingers stuck in the mains recently?
On the other hand I have published another book this month. 'Just a Bit of Old Stone' is available through Amazon and is priced at £12.50.  There is some problem in showing the front cover at the moment [!] but the link is here.
You might also like to click on the relevant page on 'Rev-John-Books' or even my instagram link here.  And if you really are a glutton for punishment perhaps even look up the other blog if you like to surf the net.
The usual updates are there this month. There is Planting by the Moon and Astrology for Healers and Therapists.
Have a good month
Blessings
John