Counsellors at the Haye Mill Charity Trust
John Littlewood
I have held my present position as Charity Administrator for the last 35 years, but have also lectured on counselling within Exeter University Extra-Mural Studies for a time.  As an ordained priest and also a respected professional counsellor with psychiatric nursing experience I bridge two disciplines of professional care.
My work with the Charity has embraced both the medical and religious aspects of life, and I have counselled pastors, a GP and a psychiatrist.  I have taken a special interest in Jungian psychology but my calling to be a priest has meant a particular interest in spirituality and the religious expression of that.  It has of necessity included the darker aspects of human motivation and experience as well as the altruistic and even sublime.  Although I am most certainly not a fundamentalist, my specialist field is the hopelessly difficult tangle of angels and demons found both intrinsically and within people's psyches, as an ever constant conundrum of spirituality.  I have published a book on the essence of the Qabalahistic symbolism as a system of self-awareness and development, an approach to guided imagery in therapy, and the comparison of its past religious frameworks and uses.  There is a second book due to be published about the state of today's Church of England and the nature of spirituality.
I believe my adaptability, motivation, specialist knowledge, insight and abilities enable me to combine a worldly approach with an other-worldly stance in a unique amalgam that is essential to a meaningful and holistic approach to care for modern people of today and their spiritual needs.
Janice Rosewarne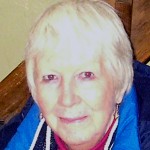 I started the counselling course in 2005 after my husband left as I needed a new challenge.  What started as curiosity grew into a real interest which encouraged me to work through to the Advanced Diploma.  The journey has been fascination and sustaining.
I am Cornish born and bred and have lived in this part of he country for nearly 40 years, so understand some of the problems associated with living in this area.  I want to be able to 'put something back in the kitty' as a cancer survivor who has been given a reprieve.
I was a full time mum to three sons.  I enjoy a menagerie of animals and grow my own vegetables.  I have worked as a local correspondent for the East Cornwall Times and the Cornish Times.  I used to drive heavy horses at a local tourist attraction.
My horses, dogs, sheep and ducks keep my feet on the ground and my pockets empty!
James Bridge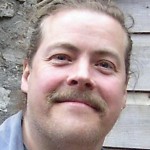 I have been involved in two main areas of work in the caring professions, namely Samaritans and PFSS.
Whilst a Samaritan for the last 7 years I have been a Mentor, given On-Going Training to volunteers, been a Deputy Director for recruitment and selecton of volunteers, and been a Leader [similar to giving Supervision].
During my time at the Plymouth Family Support Services I saw numerous children at their schools as well as at the agency offices.  The issues I helped with ranged from anger management, fear to coping with Terets, ADHD, and autism.  In addition to this I was an independent visitor.  This meant I was to meet with a child in foster care at various times during the year, to support and give that child a voice if they felt their care was being neglected.
My horses, dogs, sheep and ducks keep my feet on the ground and my pockets empty!
Catherine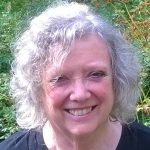 Catherine was born in Plymouth in 1947. She has been married and has a grown up daughter and a granddaughter.  She has, herself, experienced quite a wide range of life's struggles, as well as its joys.  This led her to begin her training to be a counsellor in 1988.  She gained her Diploma in Professional Counselling in 1992 and an MA in Transpersonal counselling and Psychotherapy in 2001.
She has had several years experience in voluntary counselling for Haye Mill, 5 years pregnancy counselling for the NHS and been in private practice since 1995.
She has a very strong belief in people's ability to change and grow.