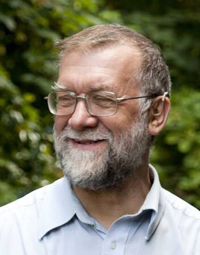 Hello Everyone
Well the Pre-Christmas Gremlins struck again.  I begin to dread Advent for it usually means the pre-Christmas disaster is on its way – and usually concerns the water-wheel or power generation.  Yes it happened again.  It really is too much.  The hub that has caused so much trouble snapped yet again and despite a day of welding it back together again the repairs didn't last a single day.  We have had no recourse but to arrange to cut the many metal plates off and start all over again. Then came Christmas, so no work has been started on that major project, nor will it begin until well into the New Year.  Not only that but earlier in the month the battery bank on the Long Room roof lost all its capacity.  It couldn't store enough power to even boil a kettle.
Not all is lost, however.  At least it has given me the chance to sort out the electrical mess of wiring in the generation rooom that has gradually evolved over the last few years, and Ian has managed to recycle some commercial batteries from South West Power Distribution our way.  Someone has also very generously donated some monies for a new inverter, so once the wheel is sorted [!!] then we should be able to rest a little bit on our laurels – power wise.  Probably until next Christmas!
When the disaster struck I could have cried. A person can only take so much before the danger of being overwhelmed takes all the light out of living.
Of course that is true of so many other situations besides waterwheel breakdowns.  Take for example Covid fatigue.  The continuing restrictions and social distancing around Covid 19 is showing the cracks, even though a vaccine is within our grasp.  The bewildering and constantly changing rules has numbed the hardiest soul.  Revolt is a hairbreadths away for some people and beyond that for others.  Yet even if the rule makers have got it wrong we should follow those rules for we (the people) elected them to rule us.  That is what a democracy is about. It may seem too much but for everyone's sake lets keep to the Tier restriction.
In the counselling world too much is a frequent thought. Individuals have to come to terms with their troubles, seeking patience and wisdom to get through.  And that goes for Counsellors as well, as Compassion Fatigue sets in and sensitivity becomes jaded.
As the darkness gradually draws back as the New Year progresses, perhaps we can draw strength from somewhere deep within and face the challenges that these restrictions bring.
The usual updates are there. Planting by the Moon and Astrology for Healers and Therapists.
Lets hope for a much healthier and happier New Year.
Blessings
John